Designability
Designability (opens in a new window) is a national charity that enables disabled people to live with greater independence.
We use human-centred design to create products with and for disabled people to improve and enrich their lives, giving them greater choice every day.
Designability and Motability Foundation, (opens in a new window), have been working on a project to understand how public Electric Vehicle (EV) chargers should be designed to make them more accessible for disabled people throughout the UK.
Our partnership with
Motability Foundation
Designability are working in partnership with Motability Foundation (opens in a new window), the national disability charity, on research and user engagement with disabled people, to inform our freely available design guidance for manufacturers, installers, providers and site owners, of public electric vehicle (EV) charge point infrastructure, to ensure accessibility for all users.
Additionally, the design and engineering team at Designability have sat on the steering group for PAS 1899:2022 (opens in a new window) on accessible EV charging – a new standard from the British Standards Institution (BSI) (opens in a new window), co-sponsored by Motability Foundation (opens in a new window) and the Office for Zero Emissions Vehicles (OZEV) (opens in a new window)
See our page about the national standard for accessible public EV charging.
How

do we work?

At Designability we engage with relevant user groups and stakeholders throughout the whole design process.

From gathering early insights about what the problems are with EV charging all the way through to putting forward our design ideas and seeing if there's anything we've missed, we're thorough about checking with people and listening to their expertise and their lived experience and knowledge before we design anything.
The most important thing that we do at Designability is listen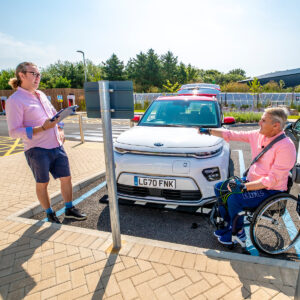 We distil large amounts of research into key design insights to design something that's going to be as effective for as many people as possible, while acknowledging that accessibility means very different things for different people.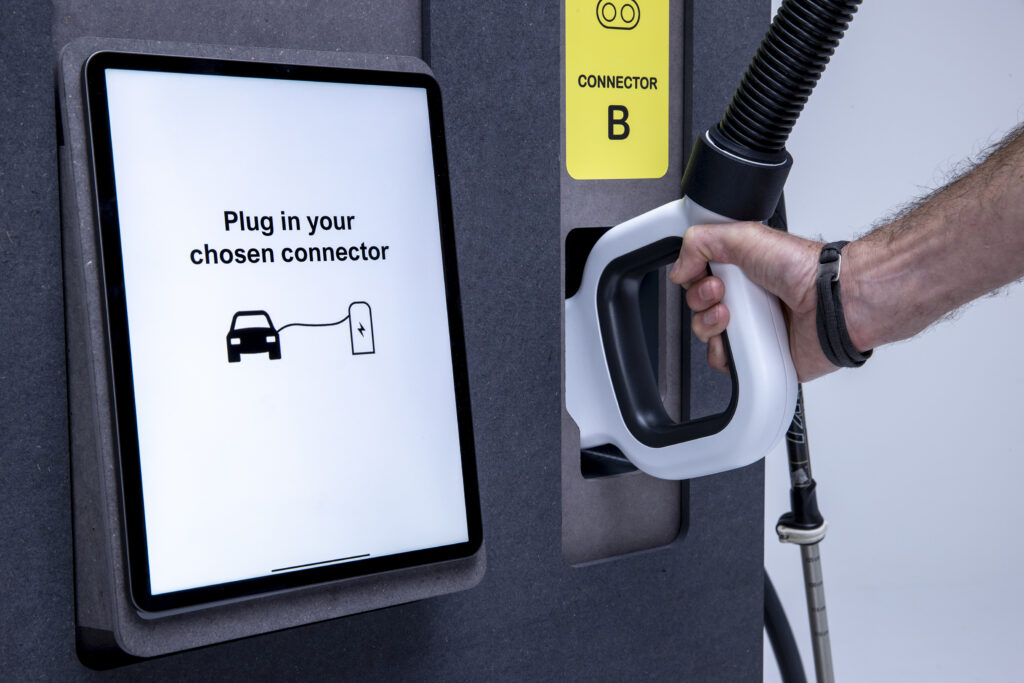 Design guidance
Take a look at our suggestions for making public EV charging more accessible