Charging speeds and connectors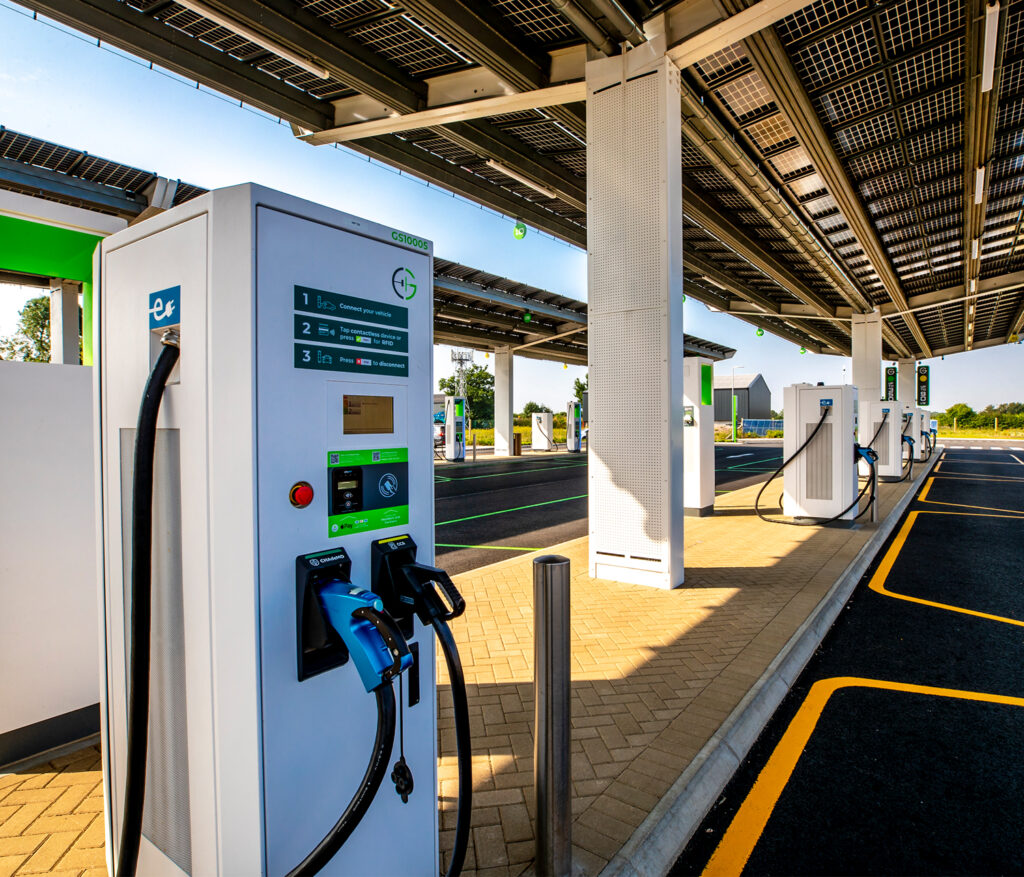 Making sense of public charging
There are many different types of charging units which charge at different speeds, and connector types vary around the world and across different vehicle manufacturers. For a detailed guide, see ZapMap's page about EV connector types (opens in a new window).
Most public charging units in the UK are usually either "fast" or "rapid" chargers (although some "slow" chargers are also available, for example in lamp-post charging).
While wireless charging is an approach that could have significant potential for accessible charging, it is not yet widespread and still needs to be developed further before it can be a realistic, commonplace charging solution in public places. We therefore focus here on the standard, cable-based type of charging that is widely and increasingly available.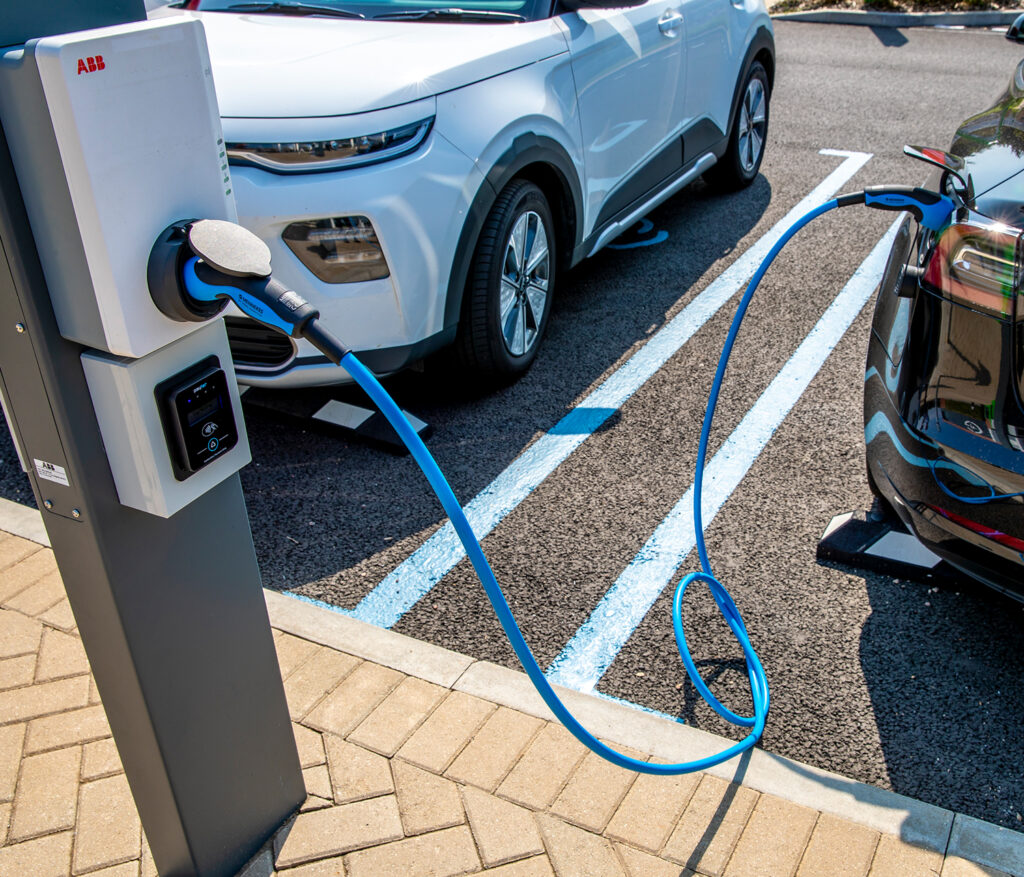 Fast (7kW to 22kW)
"Charging speed" (strictly speaking, this is electrical power) is usually given in kilowatts (kW). This describes how quickly energy is delivered to the vehicle's battery.
At fast chargers, you bring your own cable (known as an untethered cable) and plug it into your vehicle and into a socket on a small charging unit in a car park or next to a road.
You might use a fast charger to top up a vehicle's battery over a few hours while shopping, or charge your vehicle fully while staying overnight or working all day.
The sockets provided at fast charging units are usually suitable for cables with Type 2 connectors.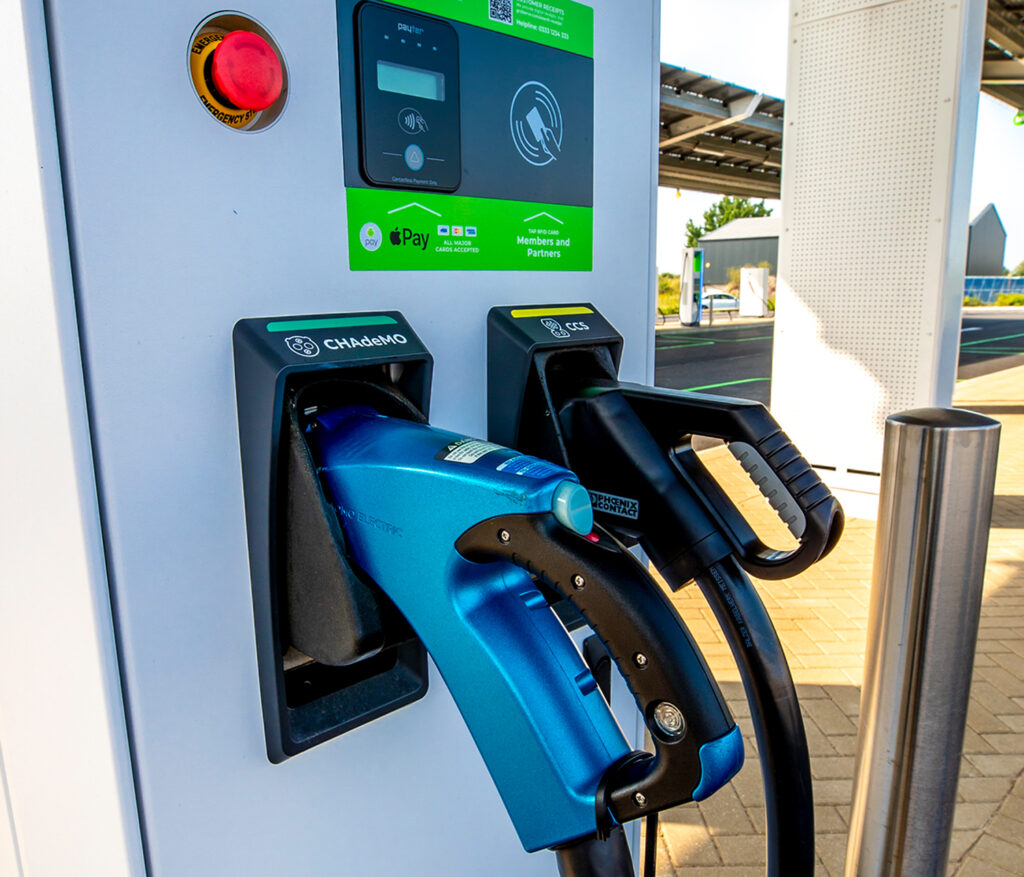 Rapid (50kW)
These charging units are typically 50kW, but can range from 43kW up to 100kW.
You use the thick, "tethered" cable attached to a large charging unit, like those at motorway services and some car parks.
You may spend as little as half an hour here to top up the vehicle's battery before continuing your journey.
The connectors provided at rapid charging units are usually Type 2, CCS or CHAdeMO.
Ultra rapid (100kW or greater)
These are used in the same way as rapid chargers, but charge even more quickly.
They are beginning to become available but and are only compatible with some newer EVs.
Expect to charge fully in less than half an hour using a Type 2 CCS connector.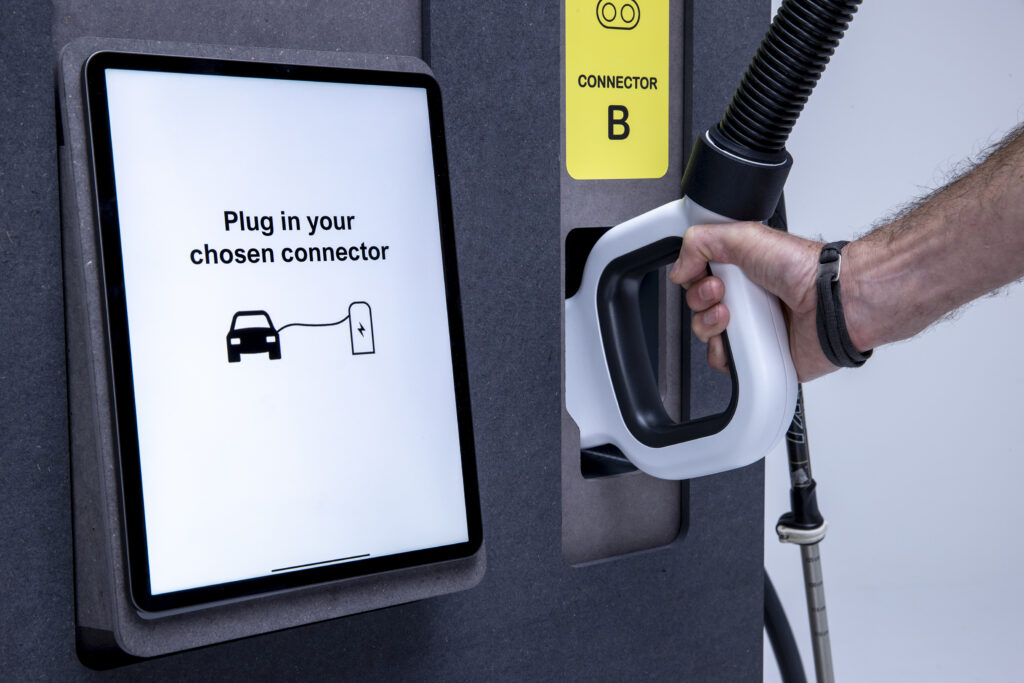 Design guidance
Take a look at our suggestions for making public EV charging more accessible