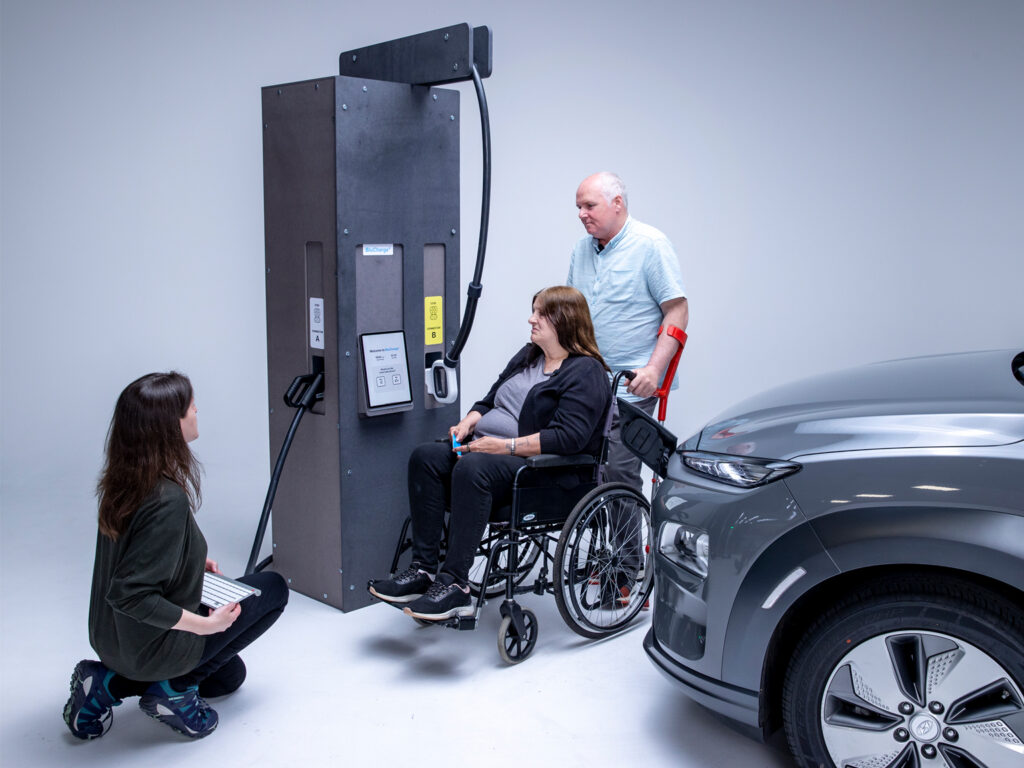 How

to use the guidance

Use the design guidance to shape and inform public electric vehicle (EV) charging infrastructure, develop your designs, or to check the accessibility of existing charging points.

Different parts of the guidance will be relevant for people in different roles. For example, if you are designing charging units, then considerations around making sure people can see, reach and use parts of the charging unit will be particularly relevant. Alternatively, if you work in planning, then signage and information about charging points or space around the vehicle might be a good place to start.

If you are new to this sector, take a look at The basics to get up to speed about adapted vehicles, mobility aids, EV charging, and types and speeds of charging.

We recommend that everyone looks at our Case studies, to understand the positive, real-world impact on disabled people of making public EV charging more accessible.
When

to use the guidance

This guidance should be used from the earliest planning stages right through to reviews of existing charging points and when considering what improvements need to be made. It's never too early or too late to learn about how to make EV charging more accessible.
Where

to use the guidance

The guidance will provide useful reference material during site visits as well as in the office.

For example, looking at the guidance on a particular topic can really make sense once you are looking at a charging unit in its real-world context.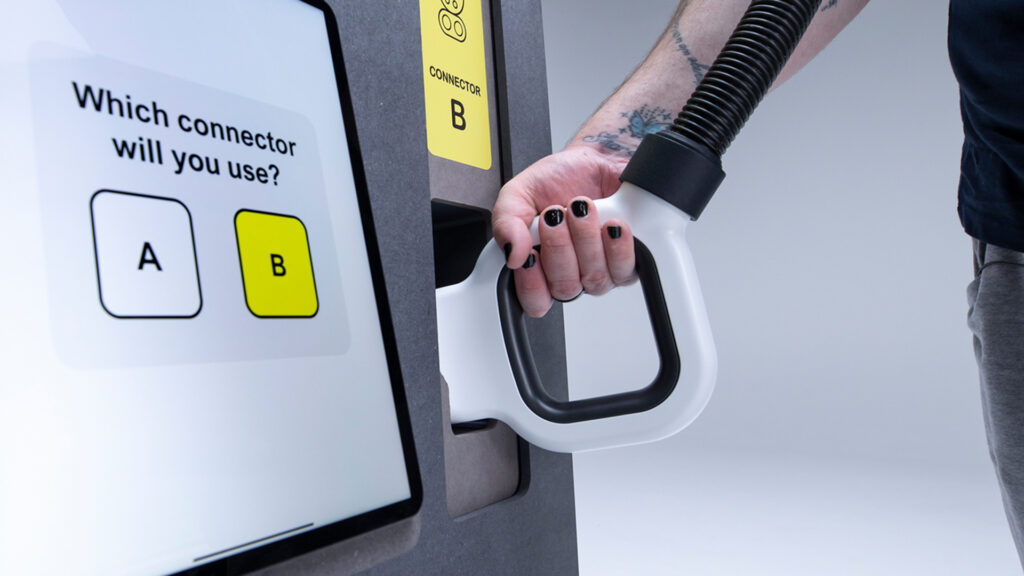 Design guidance
Take a look at our suggestions for making public EV charging more accessible