Signage
It is important to help people to find a charging point easily, and to tell them useful information about the charging point once they have found it.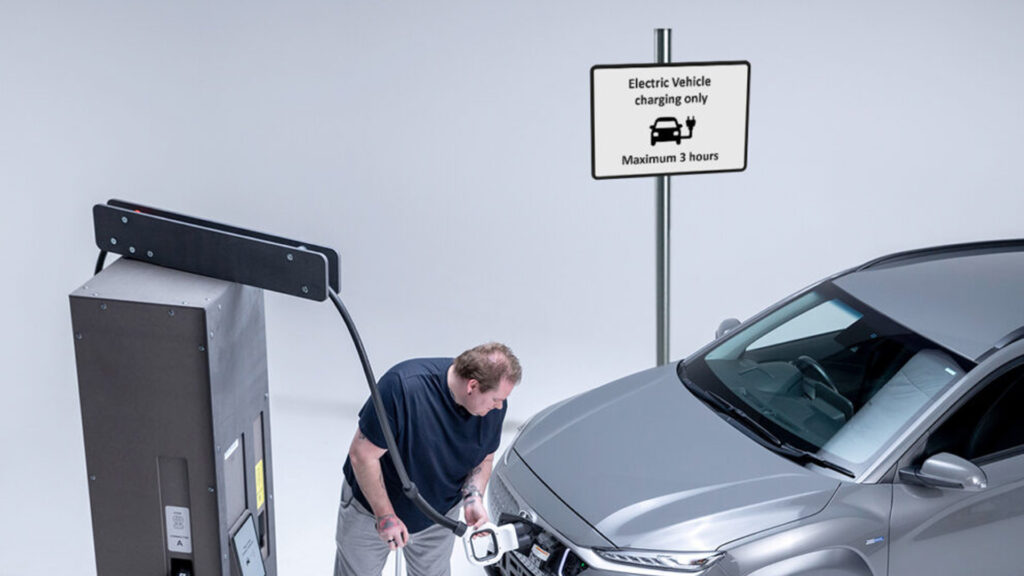 Navigation signage
Helping a user to find a charging point can make charging a more straightforward experience.
"I hate it when I get to a car park entrance and it takes me ages to find the chargepoints"
Ideally provide clear, consistent navigation signage from a site entrance to the charging points, particularly where there are several different areas or storeys within a car park.
If dedicated accessible charging points are available, be clear about this on the navigation signage too.
Good, clear navigation signage can save people time and frustration and can prevent congestion as any users can hesitate while looking for charging points.
Signage at the charging point
Signage at the charging point should tell the user some key information about the charging point in a suitable format.
Information on signage
Make clear the most important information for users, such as:
who can use this charging point (one brand's customers only, or blue badge holders only?)
whether parking charges apply (and whether this also applies to blue badge holders)
any time limits for parking or charging
what type of charging is available (connector type, charging speed)
how to use the charging point, if this is not clear elsewhere
what penalty applies if a vehicle is parked in the space when it should not be
Make it clear to legitimately parked charging customers, as well as those who should not be there, how to avoid getting a fine or a parking ticket.
"I hate it when the signs aren't clear – I've had several parking tickets when charging my EV, even though I have a blue badge"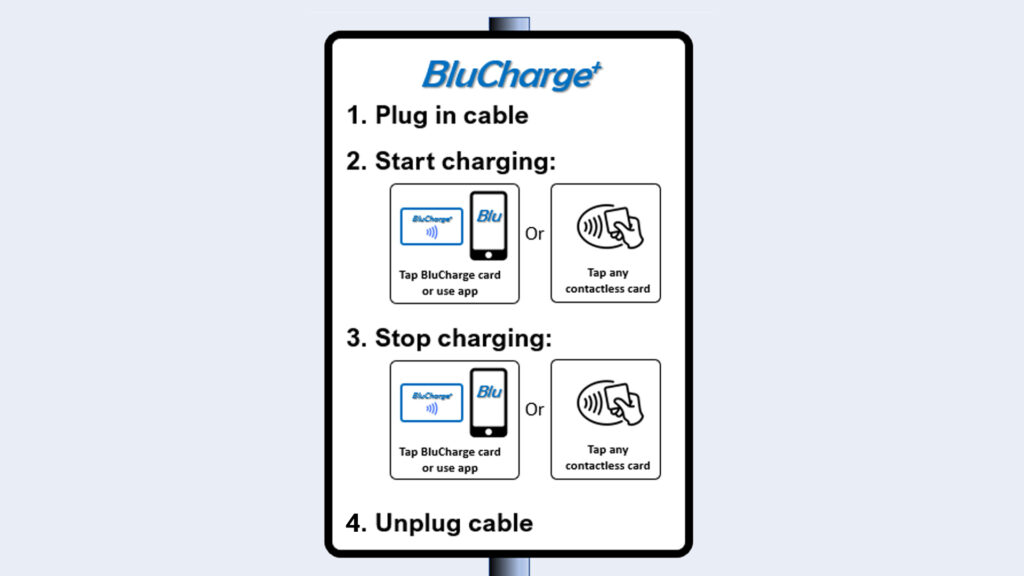 The signage at the charging point can also be used to tell the user how to use the charging unit, even if this is already available somewhere else, such as in a smartphone app.
Format and visibility
Prioritise showing this essential information to the user in a clear, consistent way, and display other required information separately (e.g. car park liability and other legal notices and "small print").
For more about formatting visual information, take a look at the Information and instructions section of our page called Start, stop and pay for charging.
Make sure the signage can be easily read from a realistic distance, from a seated or standing position, and ideally from inside the vehicle to save the user from getting out of the vehicle to check what they need to know.
"So-called 'accessible' signage only at low level is not accessible for me, as I cannot bend down to read it when standing or walking"
Positioning
Finally, remember that poorly placed signs can make the area around a charging point less accessible, so take care not to position them where they can cause an obstruction or risk of injury to the user or to people passing by (for example at head height on a footpath).
See Charging unit position and location for more information about obstructions, and see PAS 1899:2022 (below) for more about required gaps between street furniture.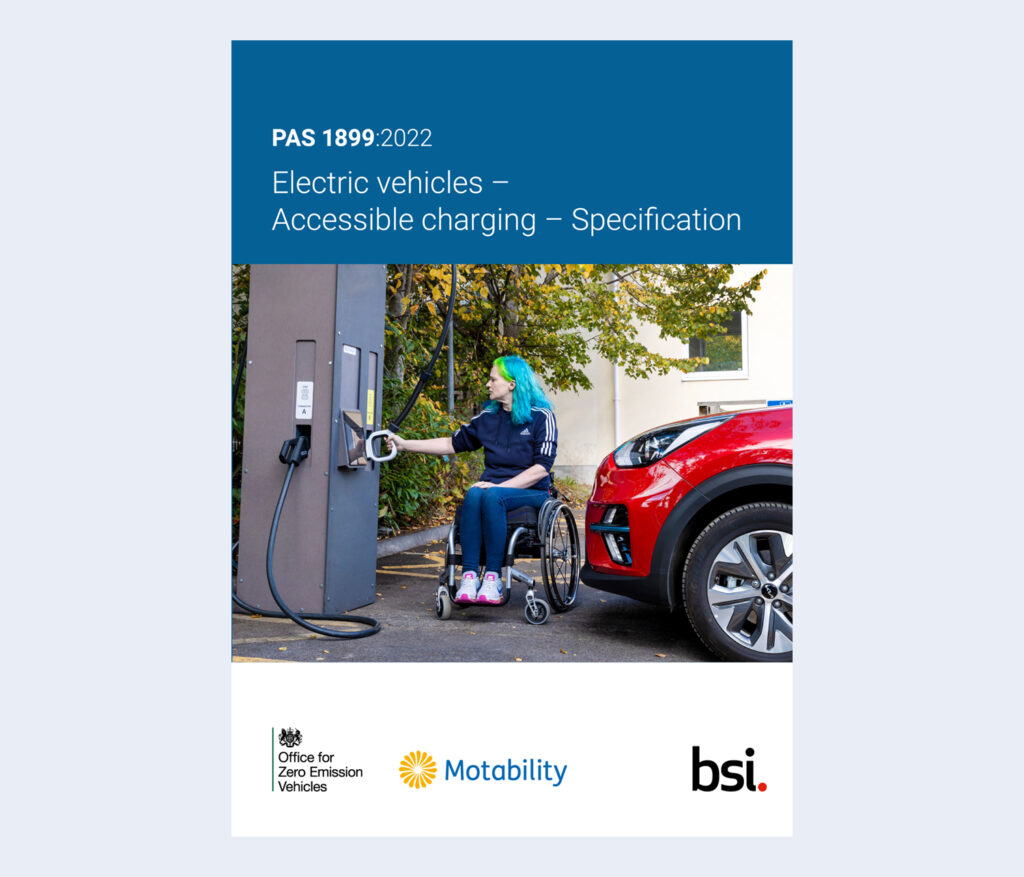 The new standard for accessible EV charging
Take a look at the requirements and recommendations set out in PAS 1899:2022 Electric vehicles – Accessible charging – Specification
Explore our case studies
Our case studies have been drawn together from first-hand accounts that were shared with us by disabled people and those close to them. Each story is made up of insights from several individuals, to share as much of our research as possible and to illustrate the impact of good and bad design on real people.
Download the design guidance
Our design guidance covers signage and information, the built environment and charging an electric vehicle.