Types of electric vehicle
Like non-electric vehicles, there are many different makes and models of electric vehicle. The types that can be charged at public charging points are:
Ones that only use a battery ("Electric Vehicles" or EVs, also known as "Battery Electric Vehicles" or BEVs)
Ones that can run either on a battery or using petrol or diesel ("Plug-in Hybrid Electric Vehicles" or PHEVs).
Vehicle charging sockets
One of the most important differences between different models of EVs is the position of the charging socket.
The location of the charging socket on the vehicle varies widely, with some sockets on the front (sometimes in the centre, but not always), others above or near the front wheel arch, some on the side (like on petrol or diesel vehicles), or even near the rear corner of the vehicle.
This can affect how the vehicle needs to be positioned for public charging, and how easy it is for a disabled person to plug a charging cable connector into the vehicle charging socket.
Sockets can be at different heights from the ground; some front chargers are low to the ground, and some large vehicles have sockets much higher up on the side of the vehicle.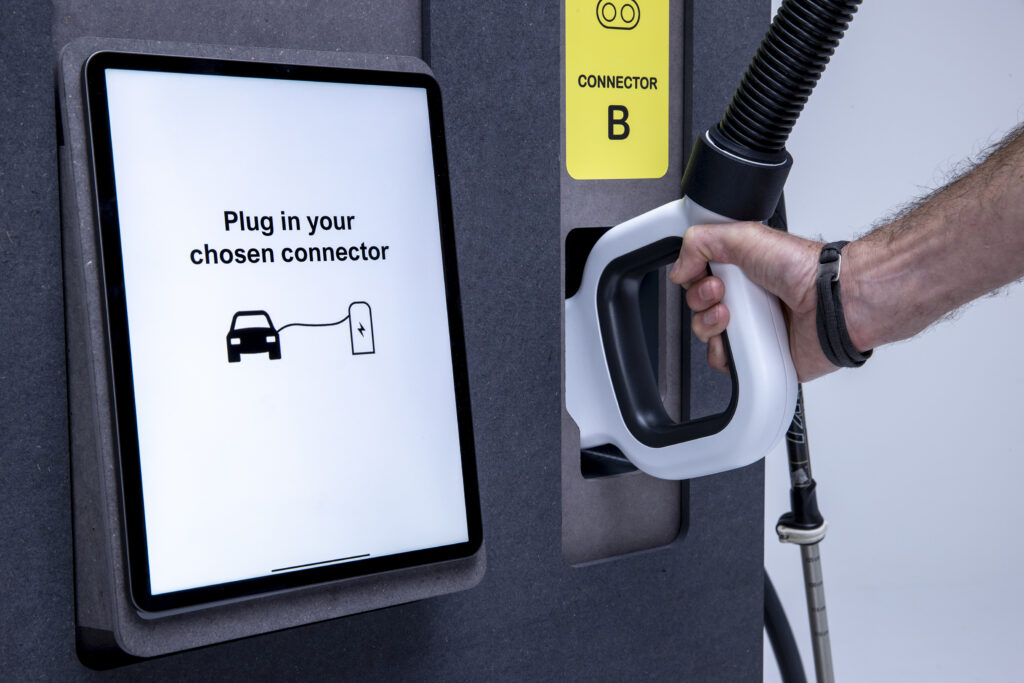 Design guidance
Take a look at our suggestions for making public EV charging more accessible