Watch Ella's story
Watch and listen to Ella's story in this short video, or read Ella's story below.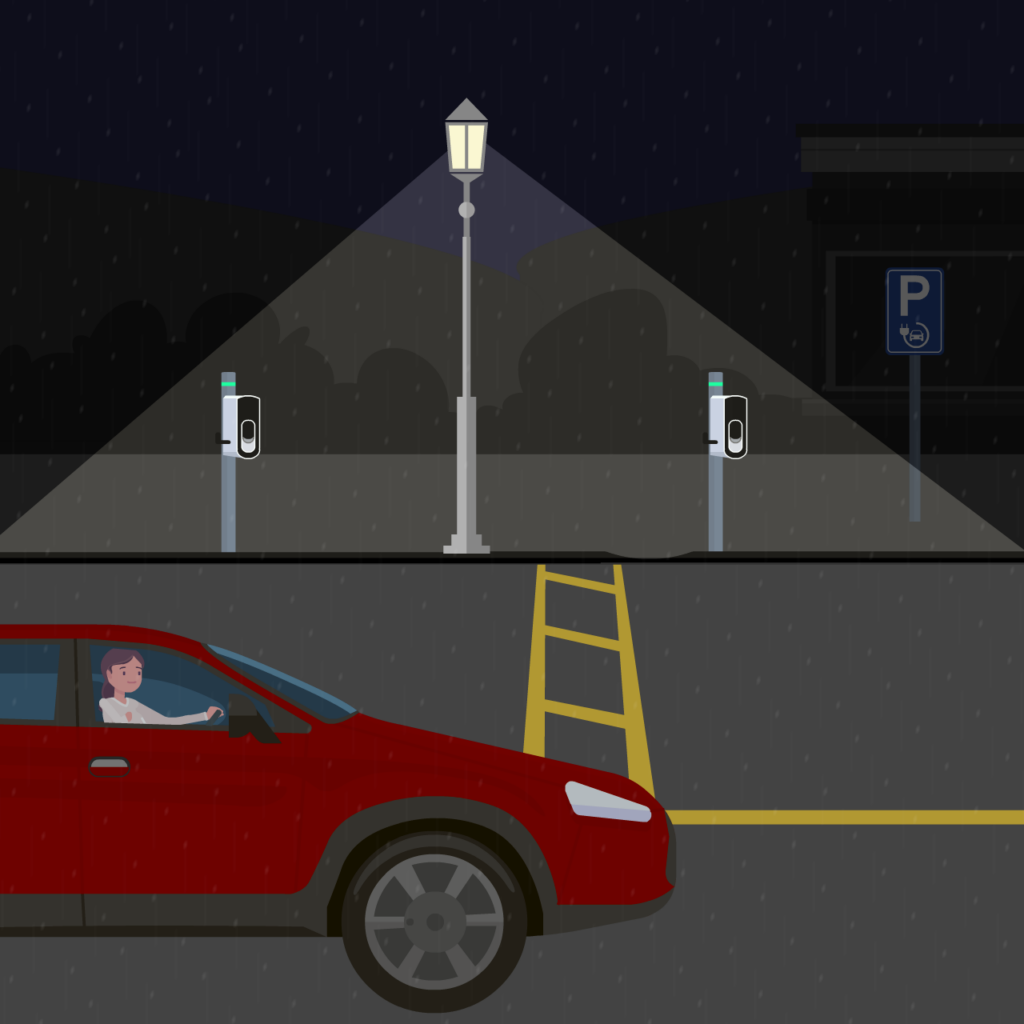 Arriving at a kerbside charging point
Ella is stopping at her local village high street before heading home to make dinner. It's dark and cold, and has just started raining.
Ella finds the fast-charging point easily and knows how to use it, as she has used this one several times lately since her home charger stopped working.
She is happy to park in either of the two charging point spaces alongside the kerb, as they are in a wide layby with space beside them to get in and out of the car, and are clearly marked individual spaces with a gap between them. This matters because she needs to be able to open her car boot fully before and after charging, to get her charging cable in and out of the boot.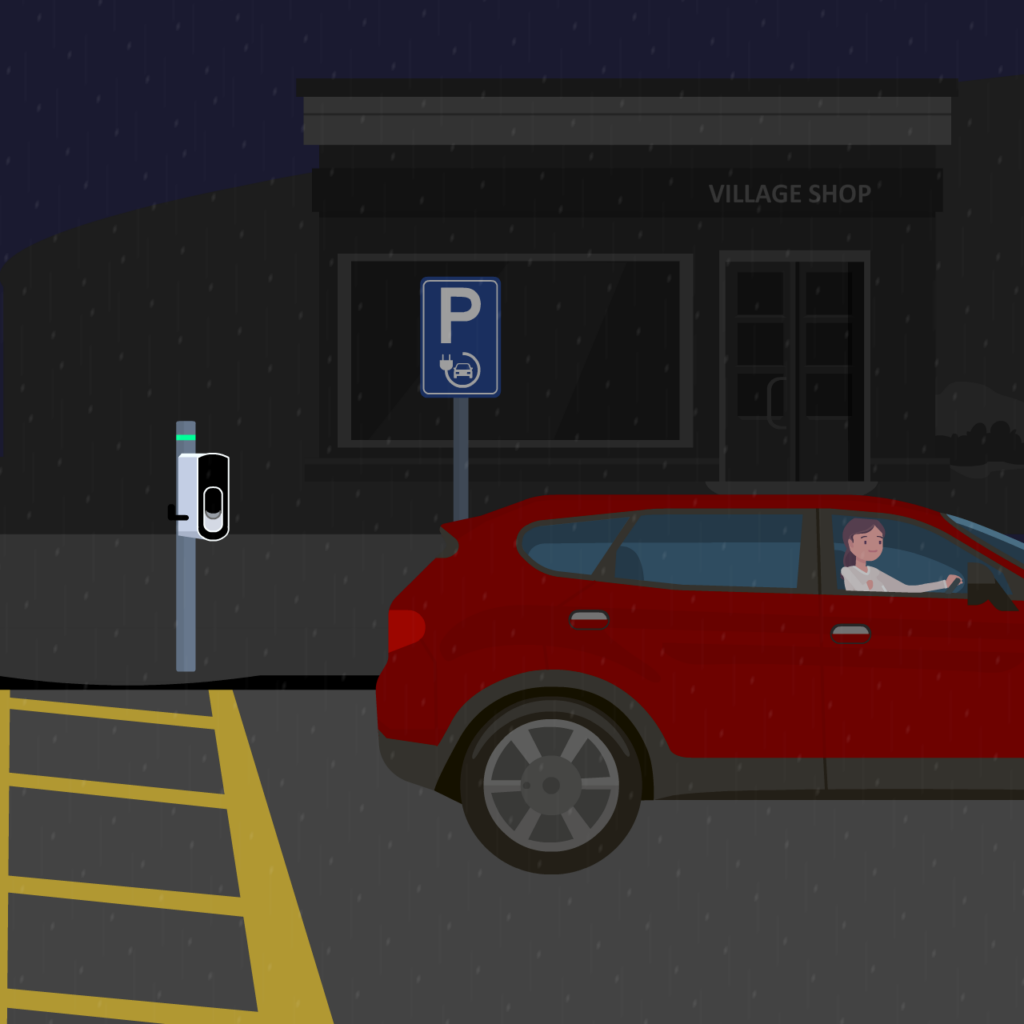 Preparing to charge
Today Ella has forgotten her smartphone (and with it her electric charging scheme app), but knows she can pay this time using a contactless card instead of her usual app. The simple, brightly lit charging unit gives clear instructions even in the dark.
She uses her only hand to reach for her contactless card and returns it to her coat pocket after she has used it to start charging.
It's a nice change when things are easy to use with one hand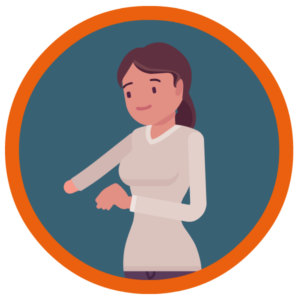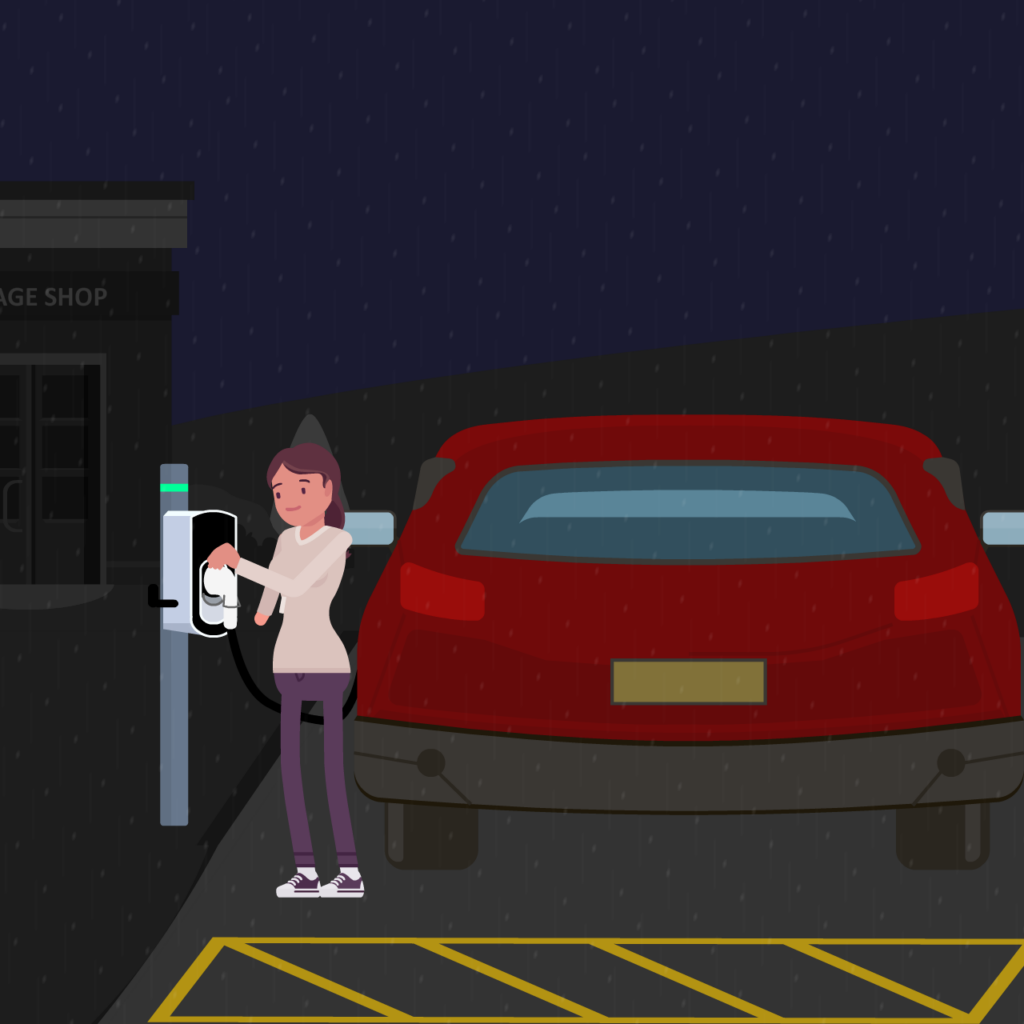 Starting charging
Ella uses her hand to plug in the connectors of her charging cable into the sockets on the car and on the charging unit. The space is well lit in the dark, so she can see both sockets easily and can see the cable to avoid tripping over it while it is plugged in.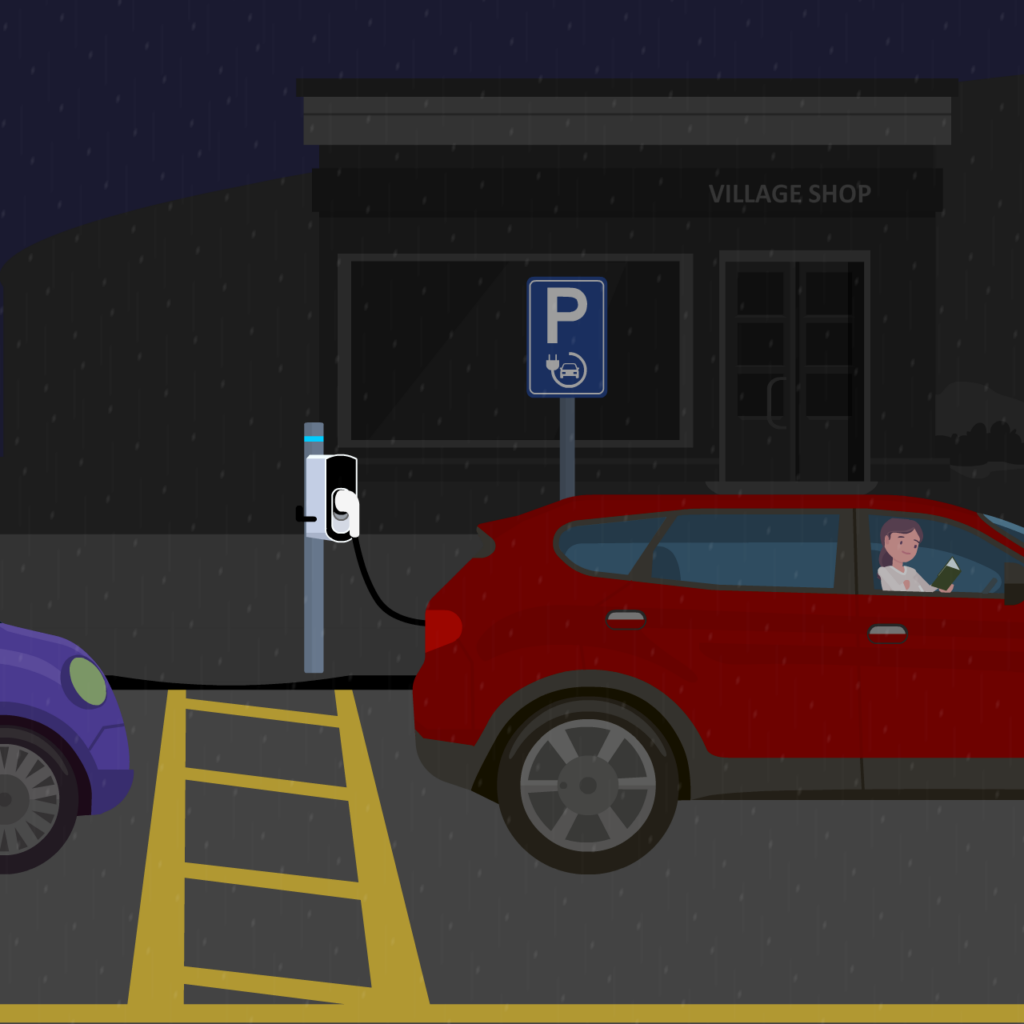 Waiting for the car to charge
Once she has started charging, she settles into the car to read a book with some music on. At one point she notices in her rear-view mirror that another vehicle has pulled into the space behind her. Ella is pleased to see it is parked in the marked space, leaving her plenty of room to put her cable back in the boot later. On some previous occasions where there have been no separately marked spaces, her car has been blocked in. This meant that she had to put the wet, muddy cable onto the back seat and then get the car cleaned.
In her passenger wing mirror Ella can see the top of the charging unit still lit in blue, so she knows that the unit is still charging even though her dashboard display is off.
Finishing charging
As the weather is so unpleasant, Ella only wants to get out of the car one more time, so after almost an hour she gets out of the car and goes into the shop for milk and a couple of ingredients for dinner. She returns to the car with her car keys and contactless card in her hand and her shopping bag over the same arm.
Ella stops her car charging by holding the card against the charging unit, then presses the car key to open her car boot and puts the shopping bag in. She pulls out the connector by hooking her other arm through the connector handle, coils up the cable using her hand, and puts the cable into the car boot.
Ella closes the boot, gets in the car and heads home to make dinner.
More case studies
Each story is made up of insights from several individuals, to share as much of our research as possible and to illustrate the impact of good and bad design on real people.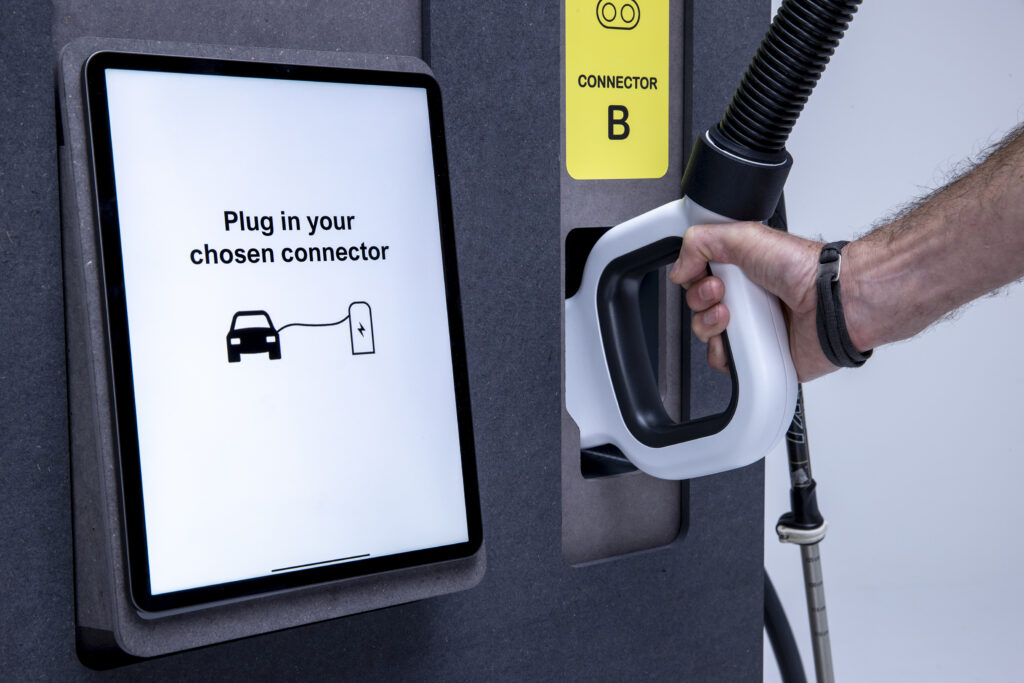 Design guidance
Take a look at our suggestions for making public EV charging more accessible